Maria-- Introduction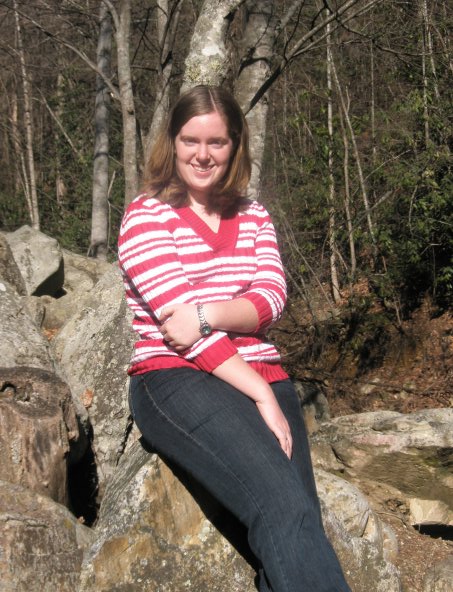 Hello! My name is Maria Jarrell and I am double majoring in Elementary Education and Spanish. I am very excited to be student teaching this fall. Since a young age, I have felt called to become a teacher. I believe that a teacher's key purpose in the classroom community is to be a role model for her students, and to be a positive and caring figure who takes an interest in each individual child's life.
Every child who walks through the doors of a classroom is full of unreached potential. It is a teacher's duty to journey with the child as they discover who they are, their strengths and weaknesses, and how to be an active member of our society. The classroom experience should be filled to the brim with learning experiences which will allow students to see the potential in themselves and push them to be the very best they can be. Most importantly, it is a teacher's duty to ensure that they provide students with a learning environment in which they feel safe and secure at all times- safe in a physical manner, safe to learn, safe to make mistakes, and safe to be themselves! I want nothing more than to be able to provide all of these things for a child as they learn, grow, and mature.
This fall, I will be student teaching in a Second Grade class at Fox Road Elementary School in Raleigh, NC. I am looking forward to the opportunity to put into practice the many teaching methods and strategies that I was taught during my time at ASU.
Another thing I am looking forward to is the opportunity I have been given to complete my student teaching experience in Guadalajara, Mexico! I have chosen to participate in this opportunity for several reasons. First, I absolutely love the Latino culture! I have been interested in Spanish and the Latin culture since a young age and I am constantly looking for opportunities to learn more about and immerse myself into the Latino history and way of life.
Living in Guadalajara for a short period of time allows me this opportunity without a doubt. Secondly, I feel that it is important for me, as a prospective teacher, to have many experiences with diverse students, as well as to understand what makes the education system in the US different from the education systems of other countries. Last, I am considering teaching internationally as a vocation. I am not quite sure if this is what I am called to do, and this is the perfect opportunity for me to give it a try and see if it is a good fit for me! While in Guadalajara, I hope to be able to fully immerse myself into the culture, and learn about life in Mexico from my host family. I am so excited I can hardly stand it!