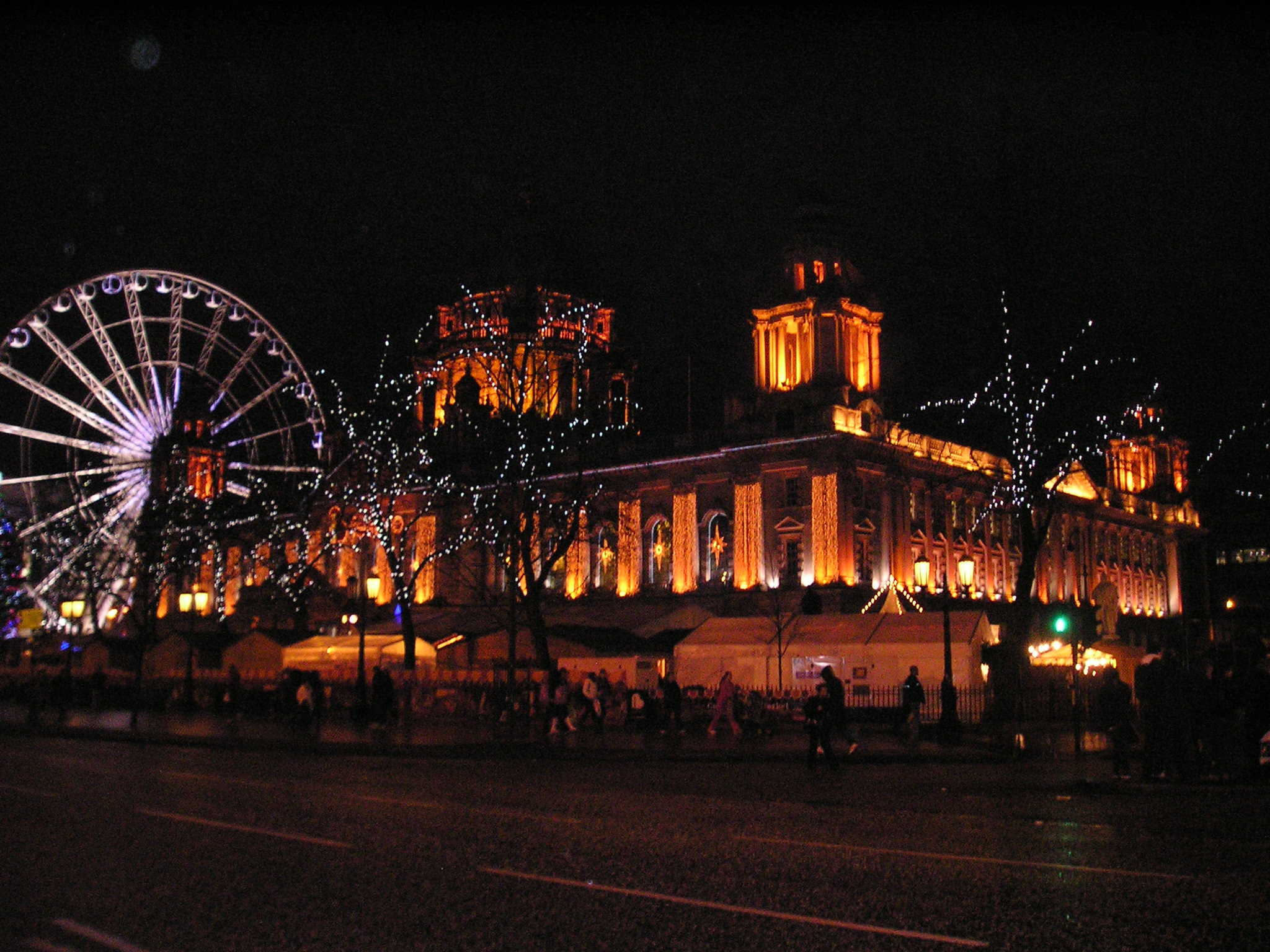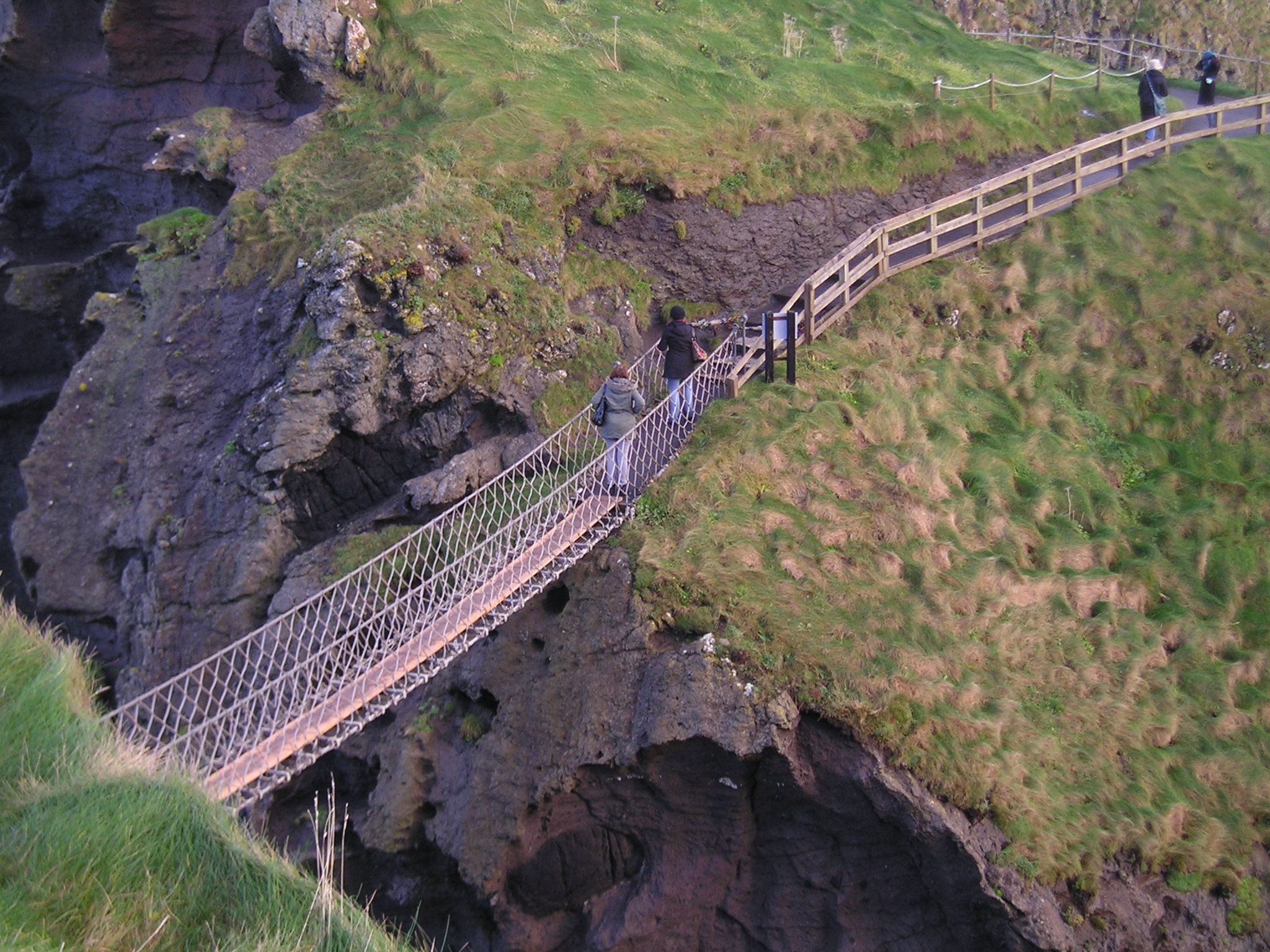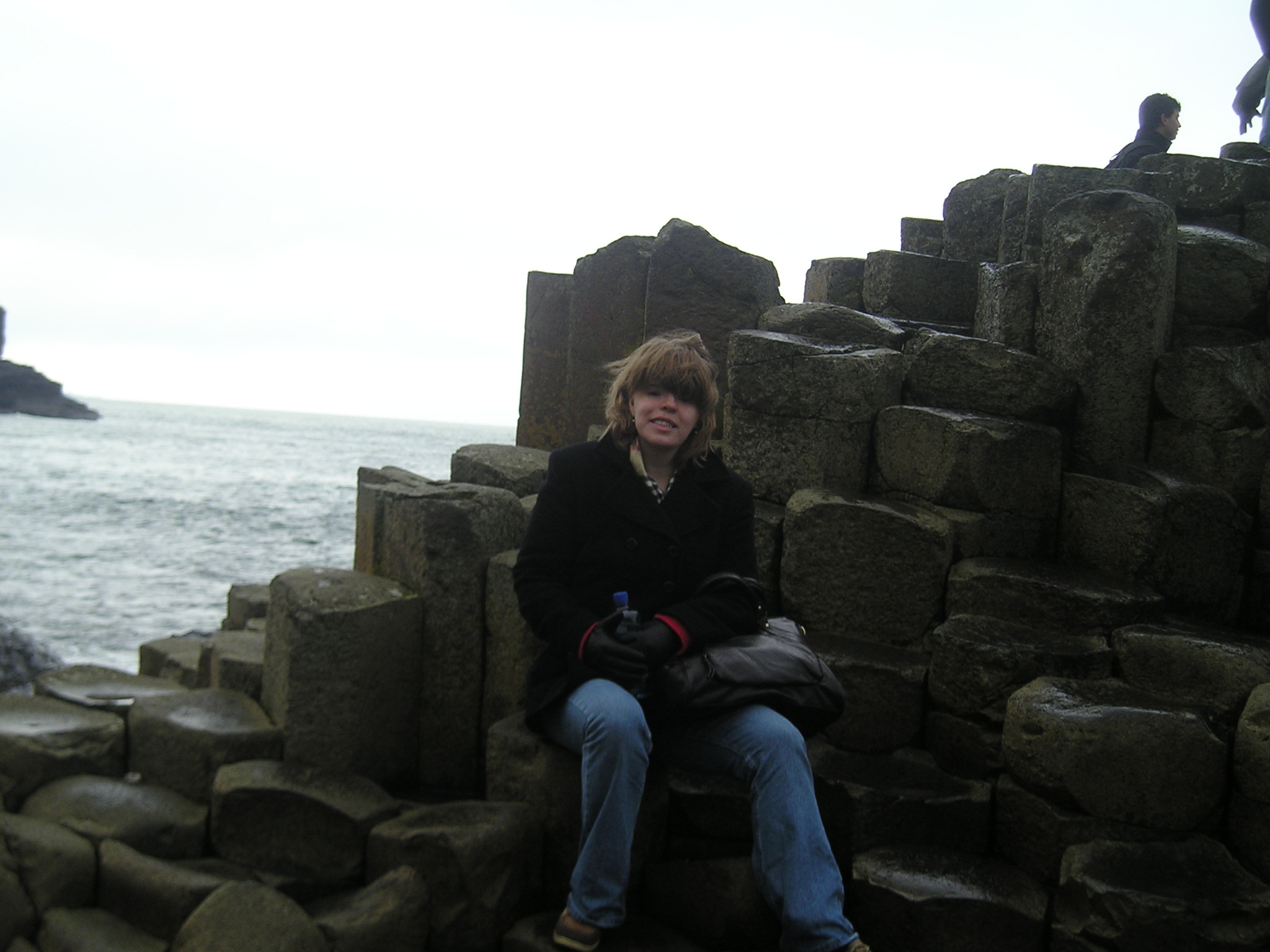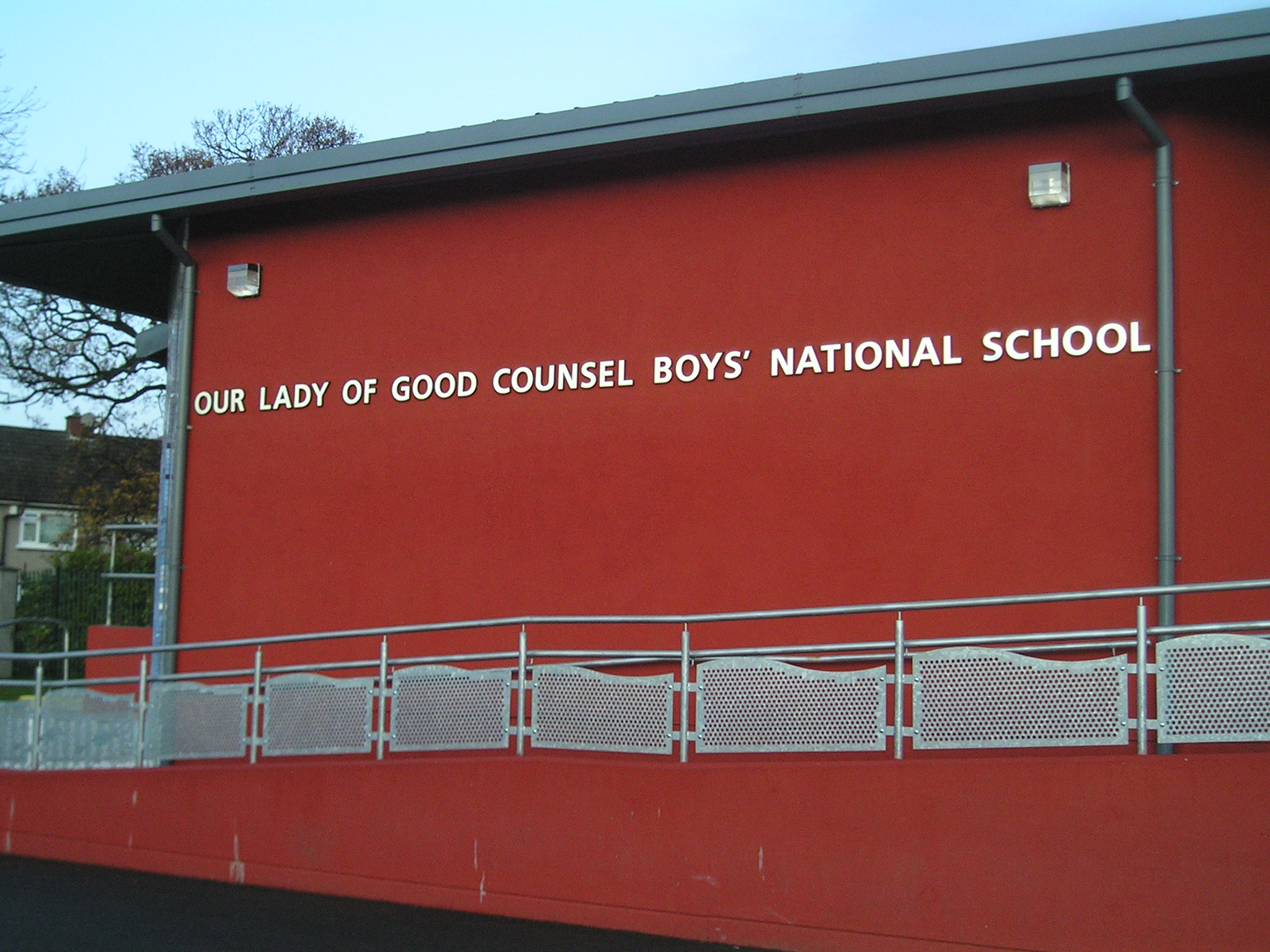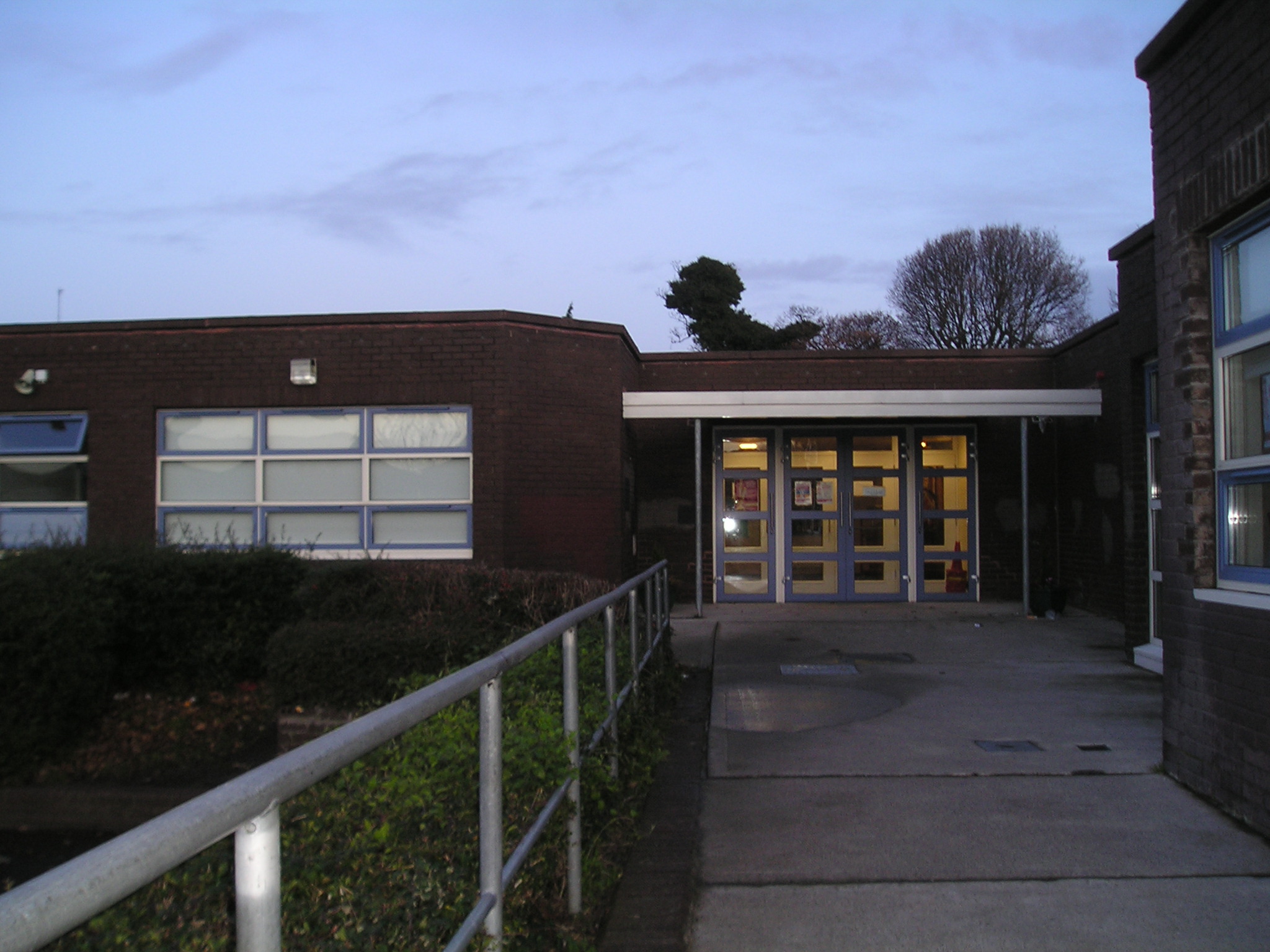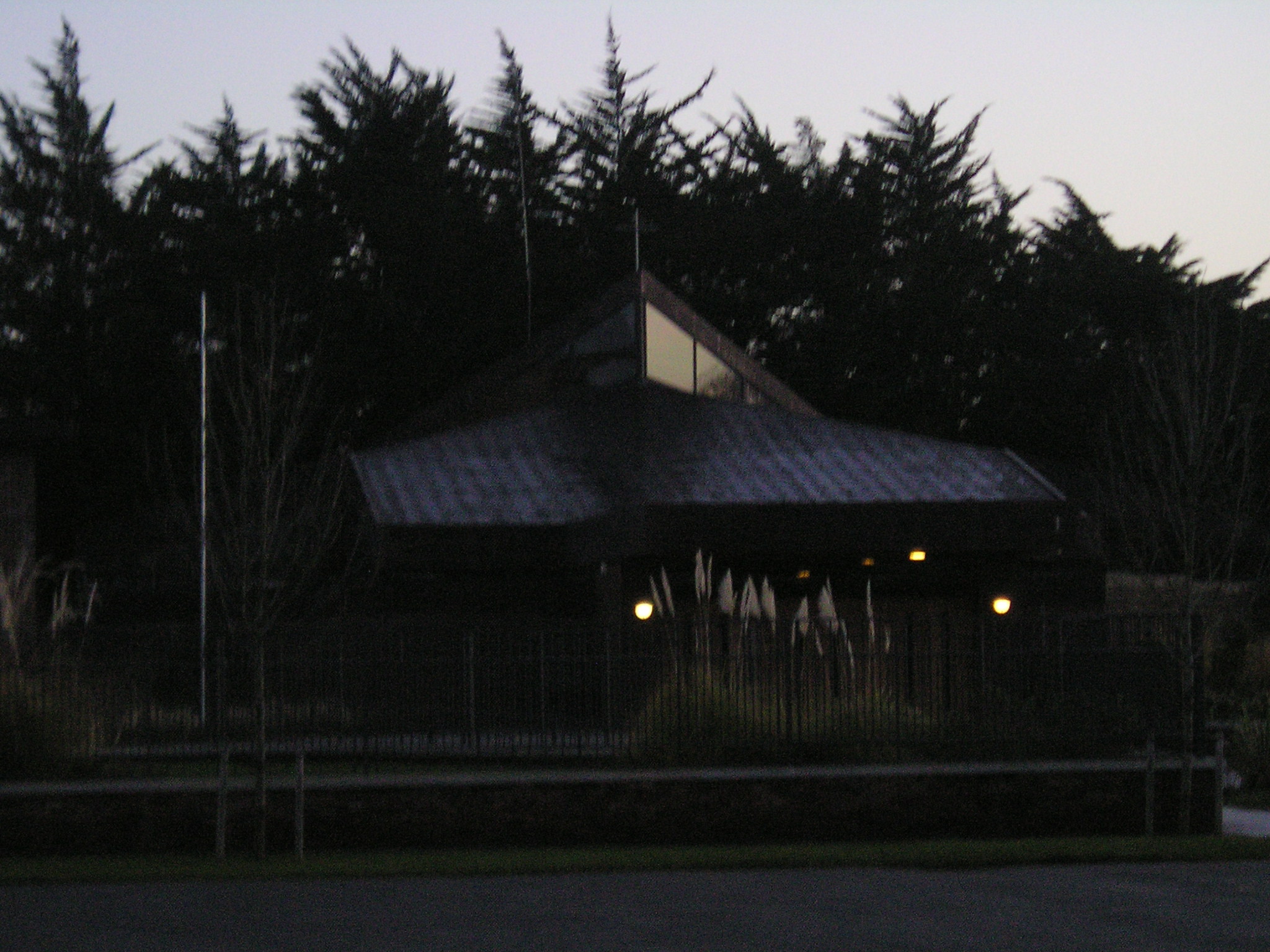 The first picture is of Belfast and "The Eye of Belfast." My second picture is of the Carrick-a-Rede rope bridge. The third picture is of me at Giants Causeway. The fourth picture is of the name of my school (Johnstown Boys National School). The fifth is a picture of the entrance into my school. And, the sixth picture is the church that the students and I went to on Tuesday.
My last week in Ireland came too fast—I was not ready to leave! On Monday, I spent time with my 3rd class students (my primary class, also known as Mrs. Beham's class), which was amazing! The boys had missed not seeing me for a couple of weeks. I was also able to witness a class rehearsal of their Christmas play, which was the cutest production I had ever seen. They had invited me to see the actual production, but unfortunately, I was going to be back in the U.S. It broke my heart that I could not see their production. Monday morning (before school started), one of the resource teachers invited me back to her classroom, so I accepted and joined her class on Tuesday.
Tuesday was very different from the other school days because it was a holy day. The entire school (including myself) went to eleven o'clock mass at the church next door. The mass was about the Conception of Virgin Mary. In other words, Mary being informed by the angel, Gabriel that she is pregnant with baby Jesus. If the students were not of the Catholic faith, they were given the option to go to the mass, but they also had the option to stay in a supervised classroom (back at school). Before and after mass, I had worked with Mrs. Ryan's resource students, again, which I thoroughly enjoyed. I helped the children with Monsters Inc. puzzles, as well as assisted them playing an educational game on the computer.
My last day of student teaching at Johnstown Boys National School was on Wednesday, since I was leaving Thursday morning. Since it was my last day at the school, I took pictures of the building and the mosaics that are found around the grounds. I spent my last day in Ms. Gillick's 6th class, which I had yet to observe. The boys were a lot more disciplined than the 3rd class boys. The teacher even left the room briefly a couple of times, and the boys continued their GAA projects, as if she had never left. I noticed that the older boys kept their school books and supplies in tubs under their desk, rather than in the "press" (cabinets).
Thursday morning, I refused to say goodbye to my family, the McBain's. I know one day I will see them, again. Words cannot describe the McBain's because they are such a wonderful family. They were very hospitable, and they treated me as a guest in their home. I had such an amazing time getting to know them, and they provided me with so much information about the culture, the customs, and the history of their country. The experience was unbelievable, because the learning never ended at school, it only continued at home. I plan on keeping in touch with them via e-mail and/or letters.
Overall, looking back on this entire experience, I am very glad that I made the decision to continue my Student Teaching in Ireland. One of the challenges I handled was transitioning from teaching high school students to primary students. Before I came to Ireland, I was teaching seniors at Holly Springs High School. From teaching seniors English to teaching a 3rd class English is a huge transition, and it really caught me off guard. One of the biggest differences between secondary school and primary school is the classroom management. It took me a week and a half to get use to the constant noise of students talking amongst each other. Also, I noticed that as a primary teacher, you have to supervise and discipline more than in high school. At Johnstown BNS, I noticed that I would have to repeat myself, in order to get the students' attention. Despite all of the disciplining, the boys were absolutely wonderful, intelligent boys. Mrs. Beham's boys and I had so much fun reading Cool! by Michael Morpurgo together. I feel like buying the book, just in remembrance of the boys. My favorite memory was the boys asking me, while completing other work, "Ericka, are we going to be reading Cool! today?" Now, if I could get my future high school students to ask that same question, I would be a very happy teacher.
The boys were so amazing and fun to teach, it made leaving all the more a challenge. If Christmas was not around the corner, it would have been harder riding the plane home. This experience has truly encouraged me to pursue my dream to go overseas, as soon as I find a job. Even though I was not able to teach in a secondary school, I had such a great experience at Johnstown BNS. Thank you, Mr. Cadogan, for allowing me to Student Teach at your school. I am truly grateful that Appalachian State University had the International Student Teaching program. It was an experience I will never forget!