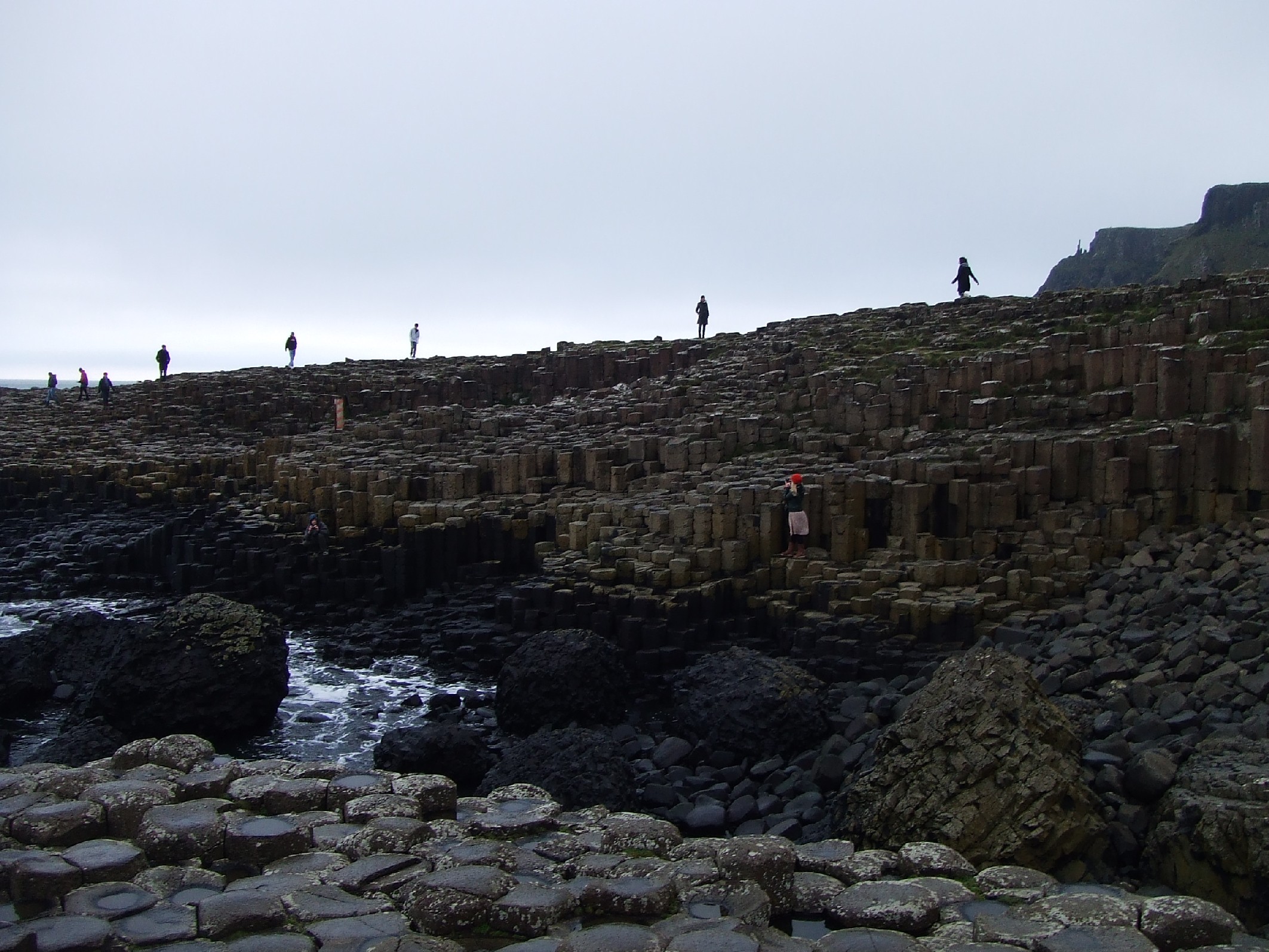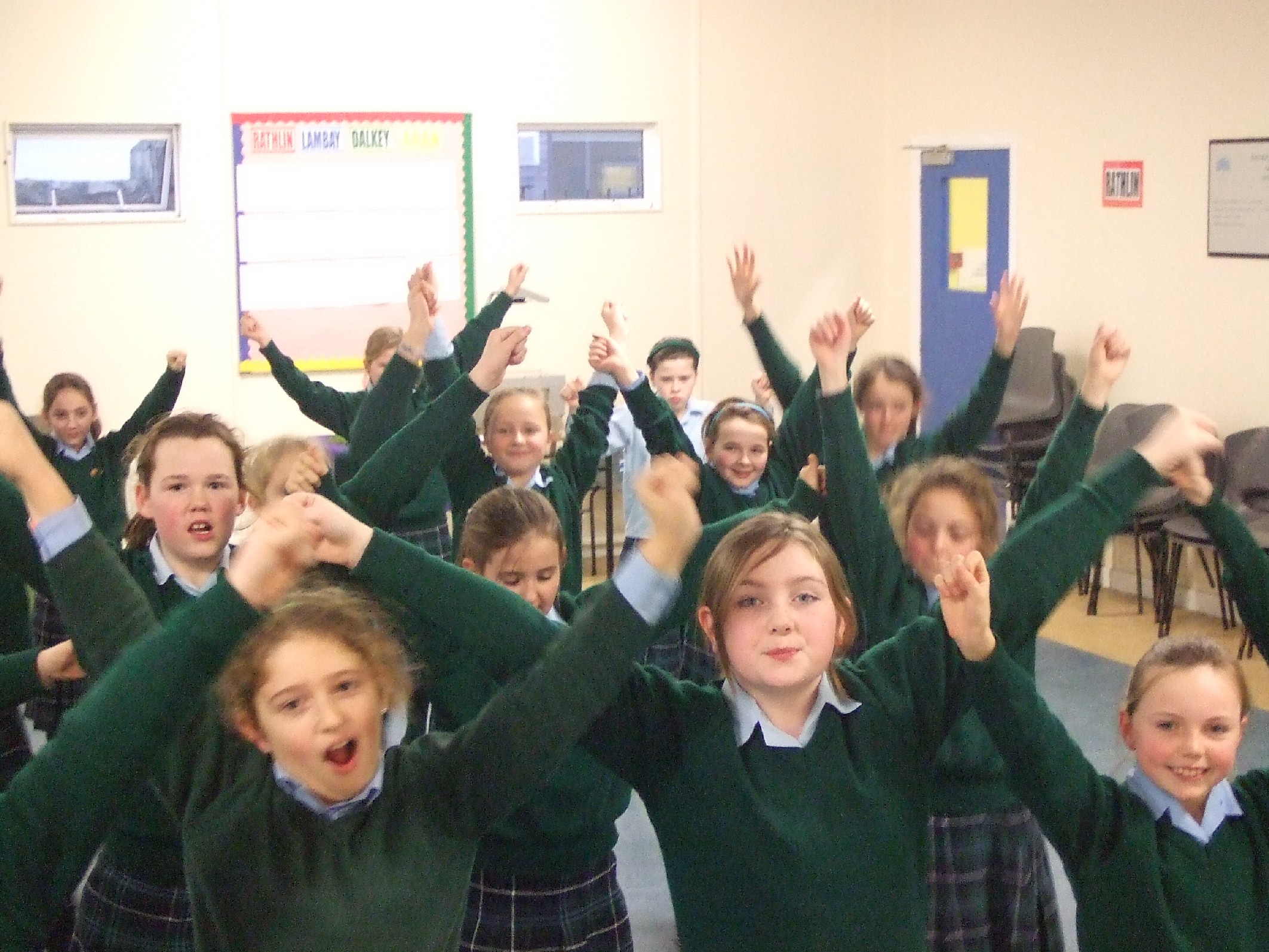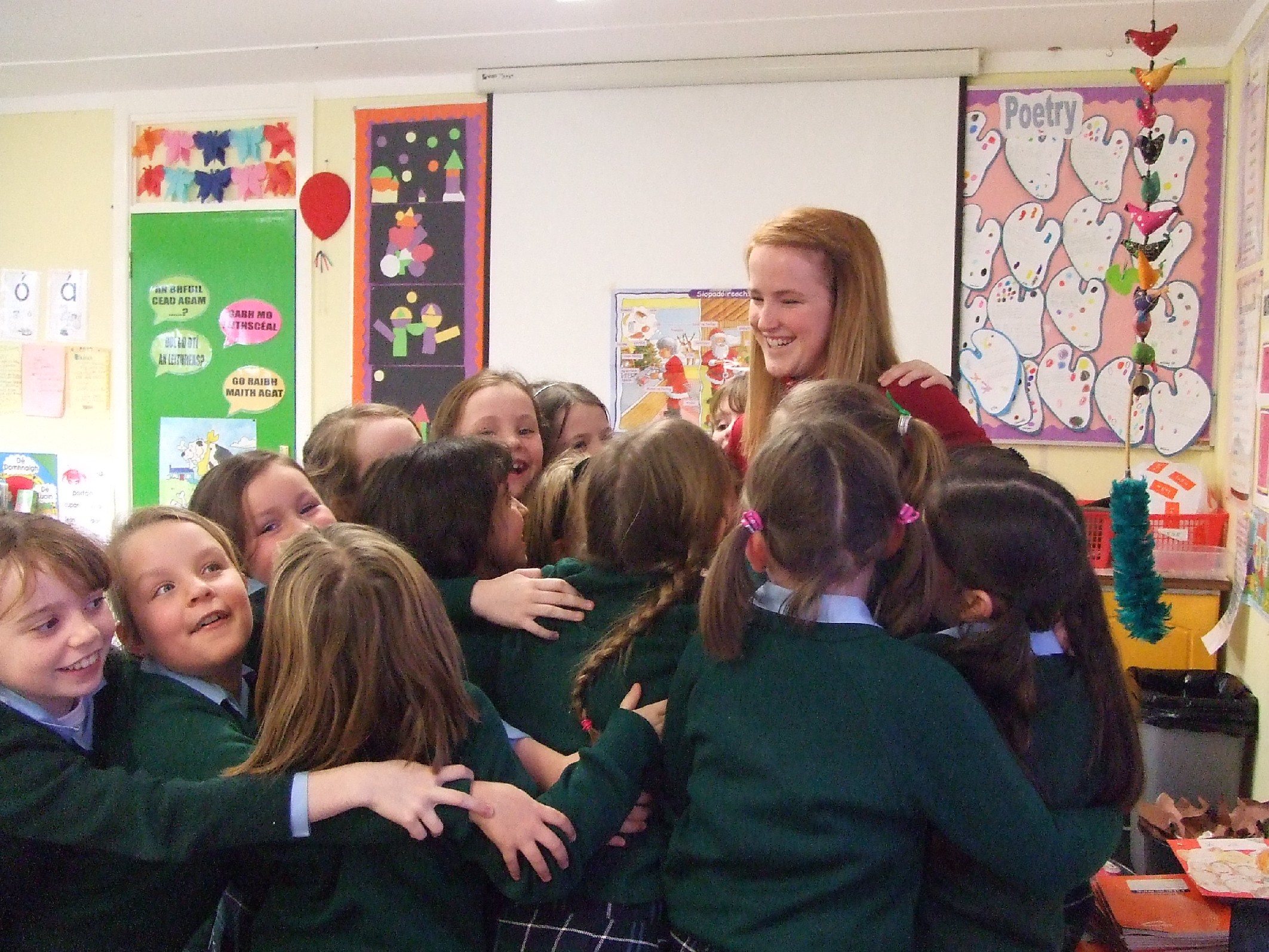 Hello again from Ireland!
I am sad to say that this is my last night in Ireland! Wow, time has surely flown by these past two weeks!!! What a wonderful time I have had though!
So, this past weekend, Ericka, Brittney, Grace and I did a one day paddywagon tour of the Giants Causeway and Derry. The Giant's causeway was definitely a breathtaking experience! The Giants Causeway is composed of various cliffs and basalt columns. The picture that I have above is a representation of the Giant's Causeway. We were able to climb different rocks on the causeway and meet friends from other places so it was just a wonderful, must see experience that I will never forget!
Also, this past week in school, some of the teachers at my school asked me if I would teach cheerleading to their girls. So I had a small cheerleading class in the assembly hall this afternoon where I was able to teach the girls some basic cheerleading motions, and two Rathdown cheers that I had made up for them. It was such an exciting experience because they loved it and I loved it. I was able to share my passion with students that did not realize cheerleading was even a sport. What an awesome opportunity it was for me! I was also notified that they would use the cheers at their future hockey matches so that filled me with joy! The picture above represents the small cheerleading class I conducted in the assembly hall today.
Well, I had to say my goodbyes today to the students and faculty at Rathdown Junior School. It was a bitter-sweet moment because I am very excited about returning to the United States and seeing friends and family and graduating from Appalachian State University, but I was sad to leave all the friends I had made and especially my P2 students who I have worked with every day over the past six weeks. The picture above represents a group hug that the students gave me before I left their classroom. I am so thankful that I got placed at Rathdown Junior School because I couldn't have asked for more respect or kindness from the students and teachers! I also was able to engage in further teaching experiences in various subjects!
Throughout my student teaching experience at Rathdown Junior School, I have grown as a teacher and an individual. I learned how to adapt to cultural differences and various teaching methods while student teaching at Rathdown School. This has helped me become more confident in meeting the needs of all students. Also, I have gained a higher appreciation for interactive, engaging lessons due to the lack of hands on lessons that were taught at Rathdown Junior School. Most of the lessons that were taught were taken right out of a book or workbook and then students were continuously reading and then writing answers to questions. I realize that text books and worksheets are useful at times but I felt that the students were not getting as much learning out of the lessons as they should have gained. I was able to incorporate a few educational math games to reinforce addition and subtraction skills, and it brought much excitement to the classroom.
In addition, I was encouraged by this experience to step out of my comfort zone at various times due to the different location, language, and culture. It allowed me to be more open minded as a teacher and encouraged me to embrace diversity in the classroom. Another thing that I noticed was the amount of respect given by the students toward the teachers at Rathdown Junior School. Due to the amount of respect that was present in the classroom, the students were driven to do their best work at all times and felt comfortable with asking questions throughout various lessons. I hope to create the same type of atmosphere and gain respect in my future classroom.
I will also be sad to leave my Irish family tomorrow morning! They have been so wonderful to me at all times! I am so glad I got to spend the end of my college experience in Ireland! I hope to take what I have learned from my international student teaching experience and apply it in my future classroom. This student teaching experience has also helped me to become a more independent individual! I am now very encouraged to travel more in the near future! I also hope to stay in touch with the friends I have made here and come back sometime in the future to visit again!
Thank you Dr. Angel and Diane Middleton for coordinating our International Student Teaching Program at Appalachian State University!! Thank you for helping me to become a stronger individual and teacher!
Back to the US i go!
Cheers,
Heather